DRINKING WATER AND HEALTH FACTS
Dr. Nieves de la Cruz , June 24, 2016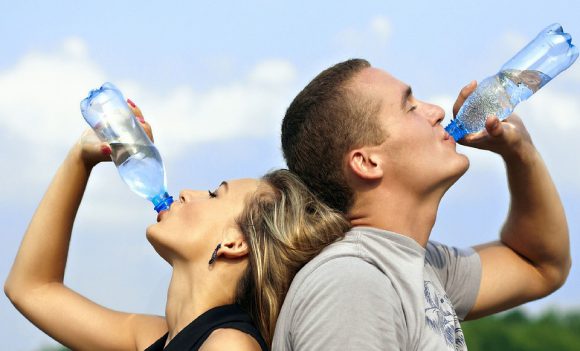 Up to 60% of our body weight is water. Every System in your body depends on water:
Water carries nutrients to our cells, flushes toxins out of vital organs and provides a moist environment for ear, nose and throat tissues.
Lack of water can lead to dehydration and the body can not carry out normal functions.
Even mild dehydration can drain your energy and make your tired.
Consuming beverages and foods that contain water replenishes water and help your body function properly.
# HOW MUCH WATER DO WE NEED TO DRINK IN A DAY ?
In general, if you drink enough water so that you rarely feel thirsty and you produce 1.5 liters or 6.3 cups or more  of colorless or slightly yellow urine a day, your fluid intake is probably adequate.
1) The rule of eight: Eight 8-ounce glasses of water a day.
2) Replacement Approach:
2.a. Water Loss:
Average urine output for adults                                 1.5 liters (6.3 cups)/ d
Breathing, sweating and bowel movements       1 liter
Total                                                                                               2.5 liters/ day
3) Dietary Recommendations: 6 – 8 eight glasses of water a day for an adult.
# FACTORS THAT INFLUENCE WATER NEEDS
## Exercise:  Replace fluids and salts before, during and after strenuous exercise.
## Environment:  Increases needs for water: Hot and humid weather, heated indoor air, altitudes greater than 8,200 feet
##Illnesses or health conditions:
Increases needs of water : fever, vomiting, diarrhea, bladder infections, urinary tract infections.
Decreases needs of water: Heart failure, some kidney, liver or adrenal diseases.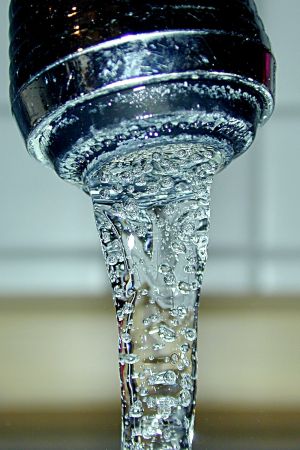 References:
Ganong's Review of Medical Physiology, 24th Edition (LANGE Basic Science)
The Merck Manual of Medical Information: Second Home Edition (Merck Manual of Medical Information, Home Ed.)